Mason County Public Libraries

Branches: New Haven Public Library Mason City Public Library Hannan Public Library
Link to websites on a variety of topics from career helps to historical tidbits
Students of all ages will find these sites to be helpful and interesting for school work,
test preparation, and more.
Use these sites to trace your family history, find lost relatives, and connect with the
past.


West Virginia Library Commission -- The source for information, resources, and programs that promote, assist, and support the development
of library services throughout West Virginia.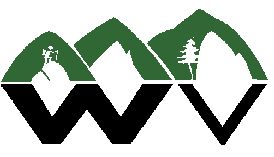 WVInfoDepot--Be in the Know.
Your Personal Guide to Information Exploration. Brought to you by the West Virginia Library Commission.
Job & Career Accelerator Job & Career Accelerator is the industry's most comprehensive, online job search system that puts job seekers on the Fast Track to getting hired.
Library of Congress The Library's mission is to support the Congress in fulfilling its constitutional duties and to further the progress of knowledge and creativity for the benefit of the American people.
Imagination Library of West Virginia Dolly Parton's Imagination Library is a non-profit organization that gives hundreds of thousands of books each month to registered children in participating communities.

Consumer Health Complete (CHC) is designed for the average person. It provides convenient access to easily understandable health and medical
information. Consumers can search and browse within medical encyclopedias, popular reference books, and magazine articles.
EBSCOhost provides full text for over 1,880 general reference, business, consumer health, general science, and multi-cultural periodicals from
1990 to present. It is a powerful online reference system that offers a variety of databases from leading information providers. The
comprehensive databases range from general reference collections to specially designed, subject-specific databases for public, academic,
medical, corporate and school libraries.
You can also go to EBSCOhost to access NoveList Plus and NoveList K-8 Plus, which are fiction databases that include content of interest to readers. There
are ways to search for author, title, and even keyword.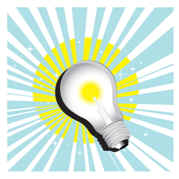 Learning Express Library provides practice tests on GED, SAT, Civil Service Exams, and much more. Also tips for job hunting, interviews, resume
writing, etc, are available. In addition, there are learning centers for students starting with elementary through high school, college
preparation, job skills practice, and even U. S. citizenship.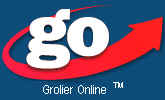 Grolier Online An online multimedia encyclopedia. Grolier Online is published by Scholastic Library Publishing, a division of Scholastic Inc. It
includes eight encyclopedia databases: Encyclopedia Americana, Grolier Multimedia Encyclopedia, The New Book of Knowledge, La Nueva
Enciclopedia Cumbre, America the Beautiful, Lands and Peoples, Amazing Animals of the World, and The New Book of Popular Science
NoveList is a fiction database that provides reviews, annotations, and much more, for over 135,000 fiction titles. It also includes other content of
interest to fiction readers, such as Author Read-alikes, What We're Reading, Book Discussion Guides, BookTalks, and Annotated Book Lists. For
school media specialists and teachers there are Picture Book Extenders and articles on Teaching with Fiction.
NoveList K-8 allows you to discover the fiction titles that are popular with young readers as well as titles to use in your classroom. The NoveList
Learning Center provides a complete introduction to the product and shows you how to use NoveList to meet the reading needs of your
students.

Points of View: Reference Center is an interface intended for public, academic, and high school libraries. Points of View is designed to assist researchers in understanding the full scope of controversial subjects. High school and undergraduate students can use Points of View as a guide to debate, developing arguments, writing position papers, and for development of critical thinking skills. Each Points of View Essay includes a series of questions and additional material to generate further thought. Also included are thousands of supporting articles from the world's top political and societal publications.
Family Search Discover Your Family History
Genealogy Today Discover your ancestors in this unique collection of family information & photos using the Surname Search.
Library of Congress Local History and Genealogy Reading Room The Library of Congress has one of the world's premier collections of U.S. and foreign genealogical and local historical publications.
The USGenWeb Project The USGenWeb Project consists of a group of volunteers working together to provide Internet websites for genealogical research in every county and every state of the United States.
West Virginia Cemetery Preservation Association The West Virginia Cemetery Preservation Association works to document, gather information, increase public awareness, raise funds, organize projects, and network with other organizations and tradesmen to preserve, protect, and maintain our historical cemeteries and churches in West Virginia.
RootsWeb The primary purpose and function of is to connect people so that they can help each other and share genealogical research.
WV Archives & History Vital Research Records The Vital Research Records Project is placing Birth, Death, and Marriage certificates on-line. Users can search the records and view scanned images of the original records.